Opus One is dedicated to the pursuit of absolute quality, the dream of two men, and the creation of a single wine of balance, complexity and power. Through our wine, we share the pride and passion of attaining a rare luxury, and the delight of enjoyment with friends and family. Through our stewardship of the winery and its vineyards, Opus One will endure for generations to come.
Join the Opus One Team
Core Values
Absolute wine quality
Attention to detail
Nurturing relationships
Consistent purity of focus
Demand must always exceed supply
Looking backward and looking forward
The importance of the individual, the family & the community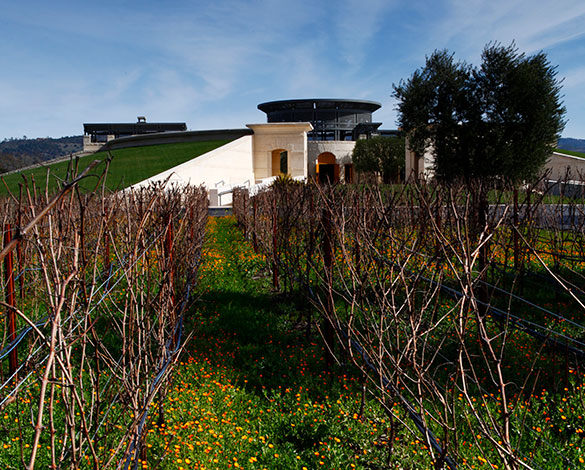 Why Opus One?
Great winemaking begins in the vineyard. When our founders created Opus One, they dreamed of a great wine that would transcend generations. Nearly four decades later, we continue to refine the complex subtleties of Opus One by honoring traditional methods and the continual pursuit of innovation and improvement.
Guided by the vision of our founders, our winemaker, Michael Silacci, combines intuition and technical acumen with the dual perspective of viticulturist and winemaker. From tasting berries to careful sorting and extended aging in new French oak barrels, each stage of the winemaking process is afforded the same meticulous consideration and attention.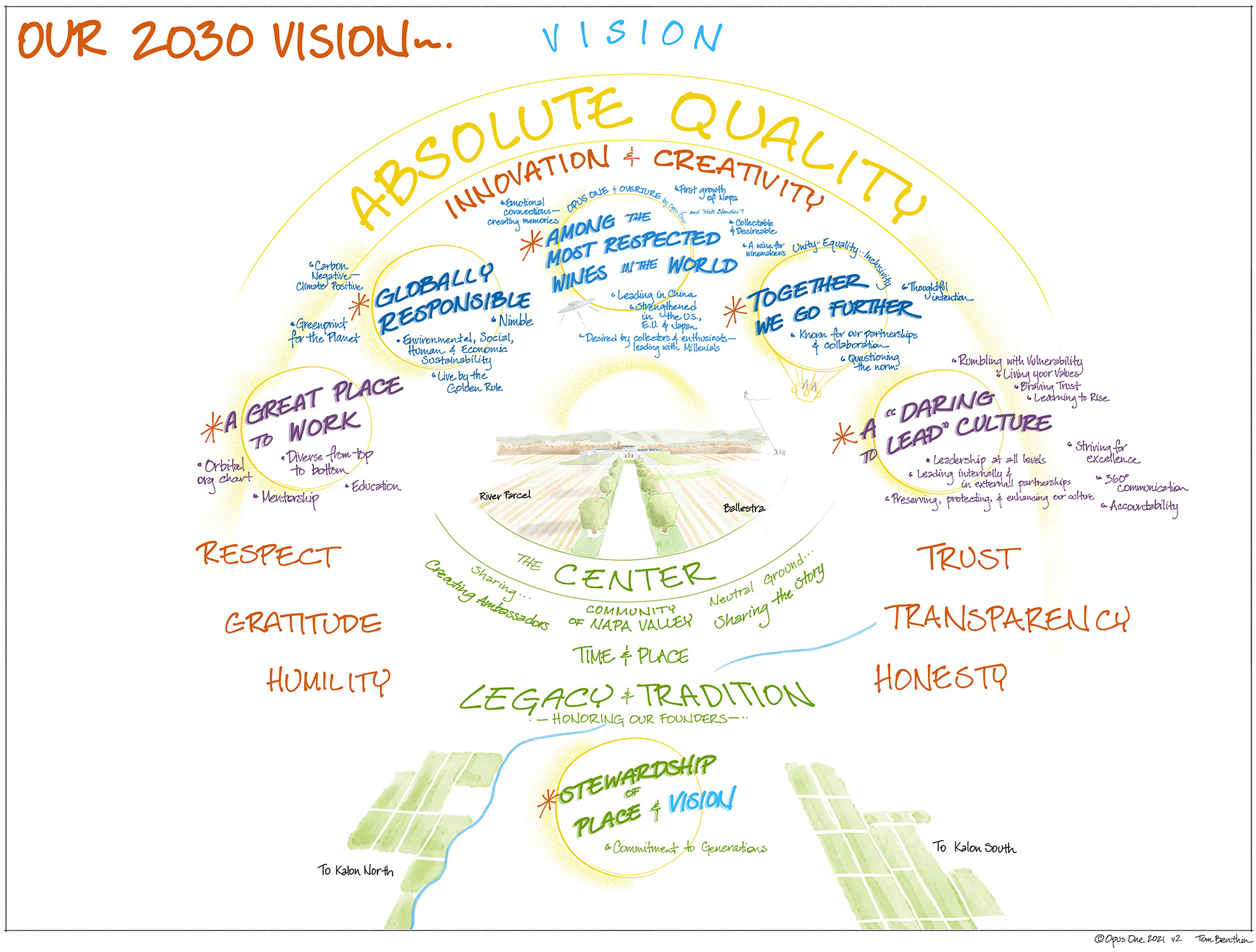 A note from our CEO, Chris Lynch
Having a shared long-term vision is a powerful tool for an organization. In 2021, the entire Opus One organization participated in a process to develop our 2030 Vision.
Every employee participated and contributed their thoughts. The result is a 2030 Vision Mural that captures our most important strategic pillars and expresses the behaviors we wish to exemplify in achieving these goals.
Commitment To Sustainability
Opus One Winery is committed to doing its part to ensure a sustainable future and improve the environmental well-being of our community. We will continue to ensure minimal impact by continually evaluating our environmental performance and working to improve our program whenever necessary with integrity and purity of focus.
Our Culture Statement
We foster teamwork at all levels, not allowing silos to hinder our relationships. We inspire, lead and motivate others. We act with mindfulness, integrity and respect towards ourselves, our coworkers, and vendors. We seek joy and fulfillment in everything we do, recognizing that our wine has the power to enrich the lives of others.
We embrace failure as an opportunity for growth and transformation. We hold ourselves and each other personally responsible, for we know that is what drives success. Much like our wine, we strive for balance in our work and personal lives. We are proud to represent Opus One, its history, and the legacy we hope to leave.
View our open positions and play a role in the great story that is Opus One.
Benefits
We believe in work life balance. Our incredible benefits offer just that, from flexible paid time off, so you can always be your best to tuition reimbursement for continued growth, we strive ourselves in ensuring that every employee and their families at Opus One feels supported and balanced in every aspect of their lives. Check out our competitive benefits that make us one of a kind.