Opus One is the product of two families who shared a passion for wine and a desire to explore new possibilities. Today, our world expands far beyond the present of each vintage. Just as we look back on experience, we are always looking forward for inspiration.
Featured Artist: Introducing Rosalind Tallmadge
Rosalind Tallmadge (b.1987) is a Brooklyn-based artist recognized for her multi-layered paintings that approach sculpture. Tallmadge's work mines the history of monochrome and color field painting, incorporating natural materials and metal leafing in hybrid textile paintings that explore the politics of surface, beauty, and environment.
Her work is included in private and public collections in the United States, Europe, and Asia, and has been exhibited widely in New York, Detroit, Miami, and Seoul. Most recently Tallmadge was included in the 2023 exhibition "Together and Apart: A Legacy of Abstraction" at David Klein Gallery Detroit, in 2022 in "Moonlight Room" with Carvalho Park, New York, and at Kiaf SEOUL with Carvalho Park, and in the 2021 exhibition, "With Eyes Opened" at the Cranbrook Art Museum, Bloomfield Hills. Tallmadge will open solo shows in New York and Los Angeles in 2024.
She is the recipient of numerous awards and residencies including Oxbow School of Art, the DNA Residency, Provincetown, MA, and the Yale Summer School of Art, Norfolk, CT. Tallmadge holds a BFA in Painting and a BA in Art History from Indiana University, Bloomington, IN, 2010, and an MFA in Painting from Cranbrook Academy of Art, Detroit, MI, 2015.
"Making a great wine is easy; it's just the first 100 years that are difficult."
"Wherever wine grapes are grown, it is beautiful."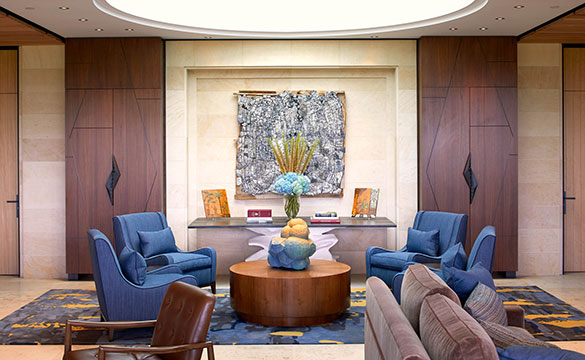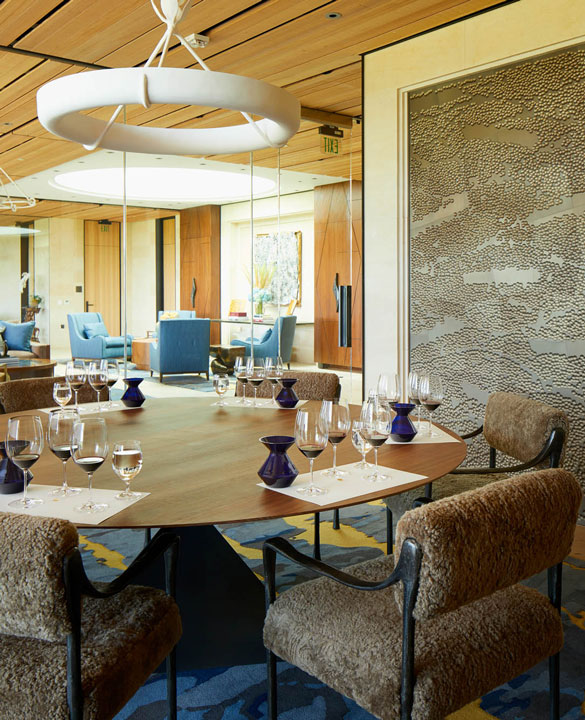 The Opus One Partners' Room
After several years of construction, we are elated to share our Partners' Room with you. We look forward to welcoming you and sharing many memories for years to come.
"Wine should express itself. It should tell you where it came from."