Great winemaking begins in the vineyard. When our founders created Opus One, they dreamed of a great wine that would transcend generations. Nearly four decades later, we continue to refine the complex subtleties of Opus One by honoring traditional methods and the continual pursuit of innovation and improvement.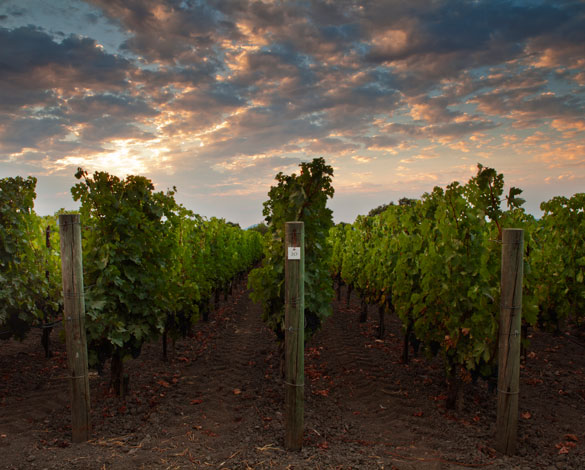 Four Estate Vineyards
The estate vineyards of Opus One, comprised of four parcels, sit in the western portion of the famed Oakville AVA. Two parcels, totaling 100 acres, are within the renowned To Kalon Vineyard.  These are complemented by the combined 70 acres of the Ballestra and River parcels, which envelop the winery.  In the vineyards, hand-harvesting and other traditional approaches are taken wherever they work best.  When modern techniques benefit the winegrowing process, they are researched, evaluated and integrated into practice.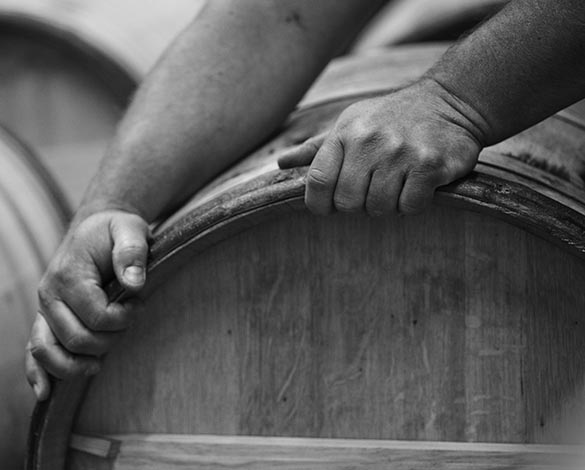 The art of the cellar
Guided by the vision of our founders, our winemaker, Michael Silacci, combines intuition and technical acumen with the dual perspective of viticulturist and winemaker.  From tasting berries to careful sorting and extended aging in new French oak barrels, each stage of the winemaking process is afforded the same meticulous consideration and attention.  After 18 months, the wine is bottled and held an additional 15 months until release on October 1st each year.